It's time to escape to the world of adventure. It's time to forget for the next half hour the four walls of today and escape beyond the horizons of the mind to yesterday and tomorrow.
Another great classic radio show. Escape has a broad and loose theme, doing shows having to do with the speculative and exotic. Escape like others adapted short stories and writing by popular authors of the time, and has overall high production quality. A great listen.
The awesome painting used for the cover I made came from here. Go see what it looked like before I cropped it and put my awful text over it.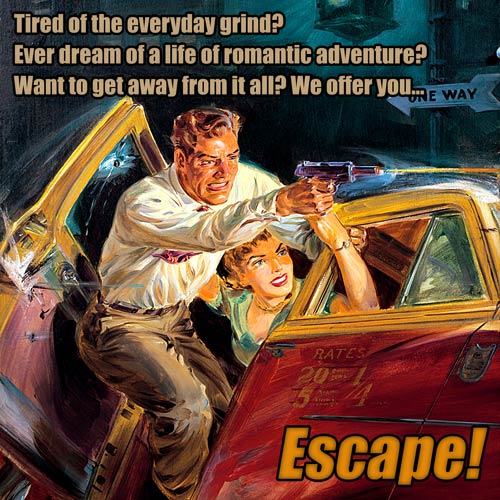 I like to imagine she's flipping the bird.